Our gallery in the Sheraton is now usually open from 12pm to 3pm Monday - Saturday. But we can meet you anytime including evenings and Sundays.
Please call or text 709-687-9805, or email
donlane@lanegallery.com
.
Our website is active and we have new images.
Limited time offer:
Take 10% off items $300 - $500 and 20% off over $500.



FRAMED sizes and prices include framing. Please see the tabs below for ideas. Unframed options are also listed.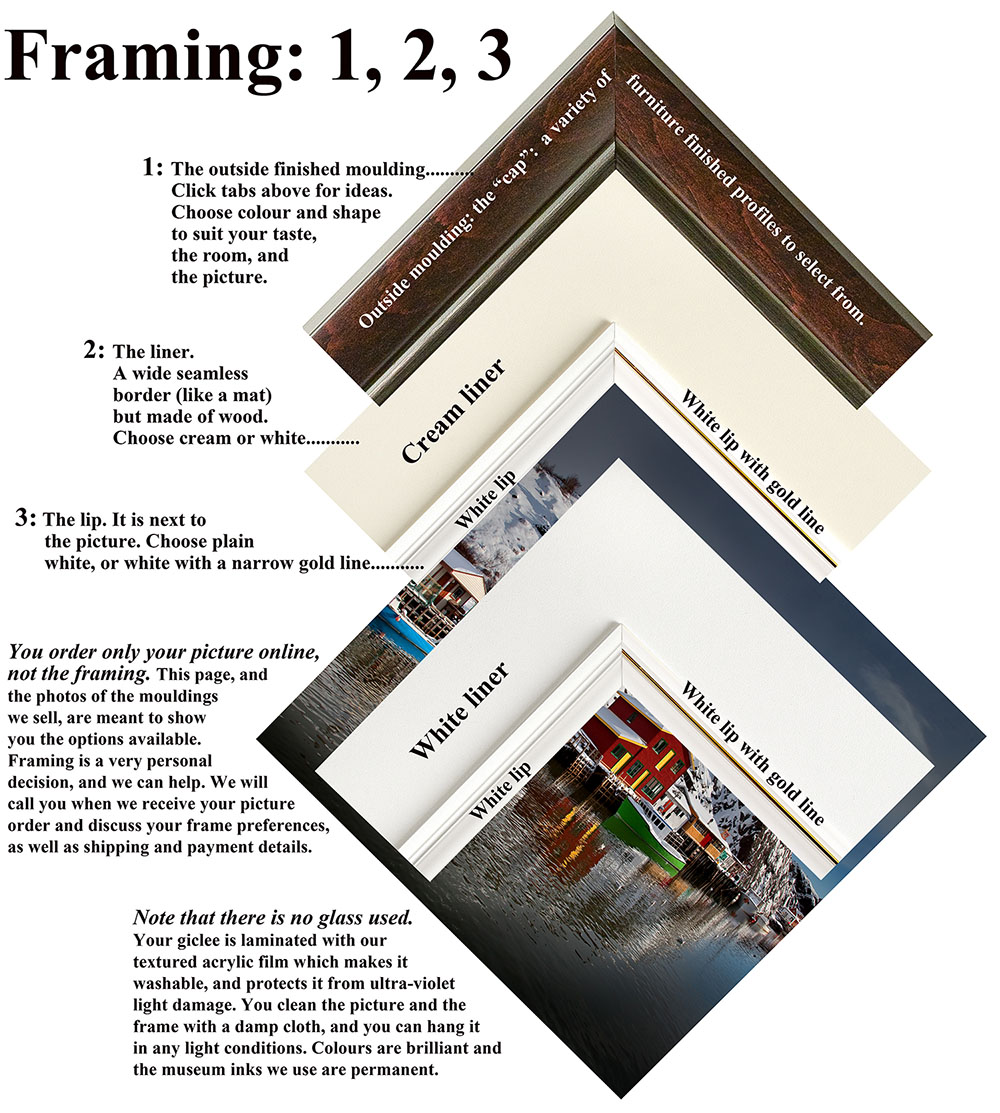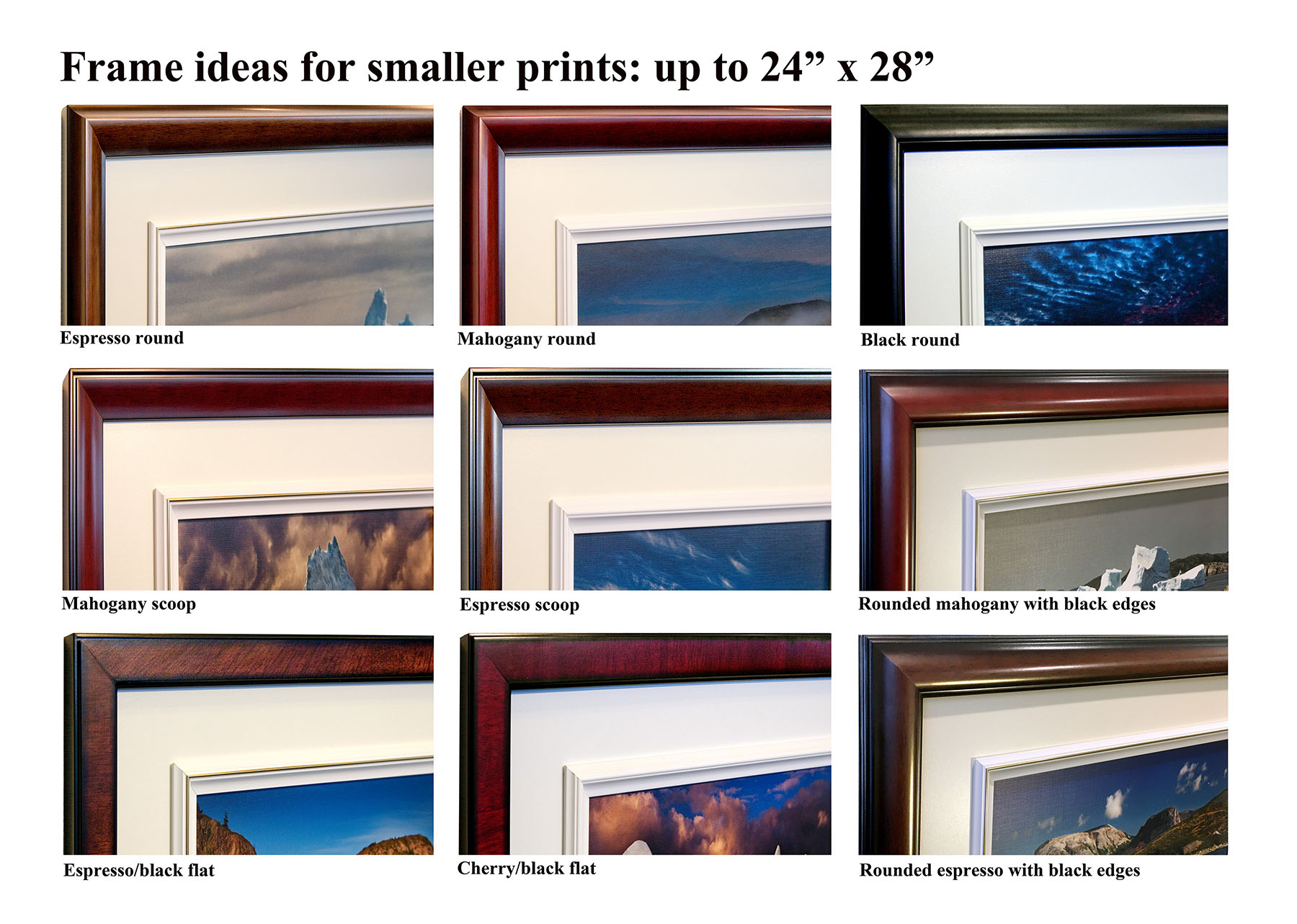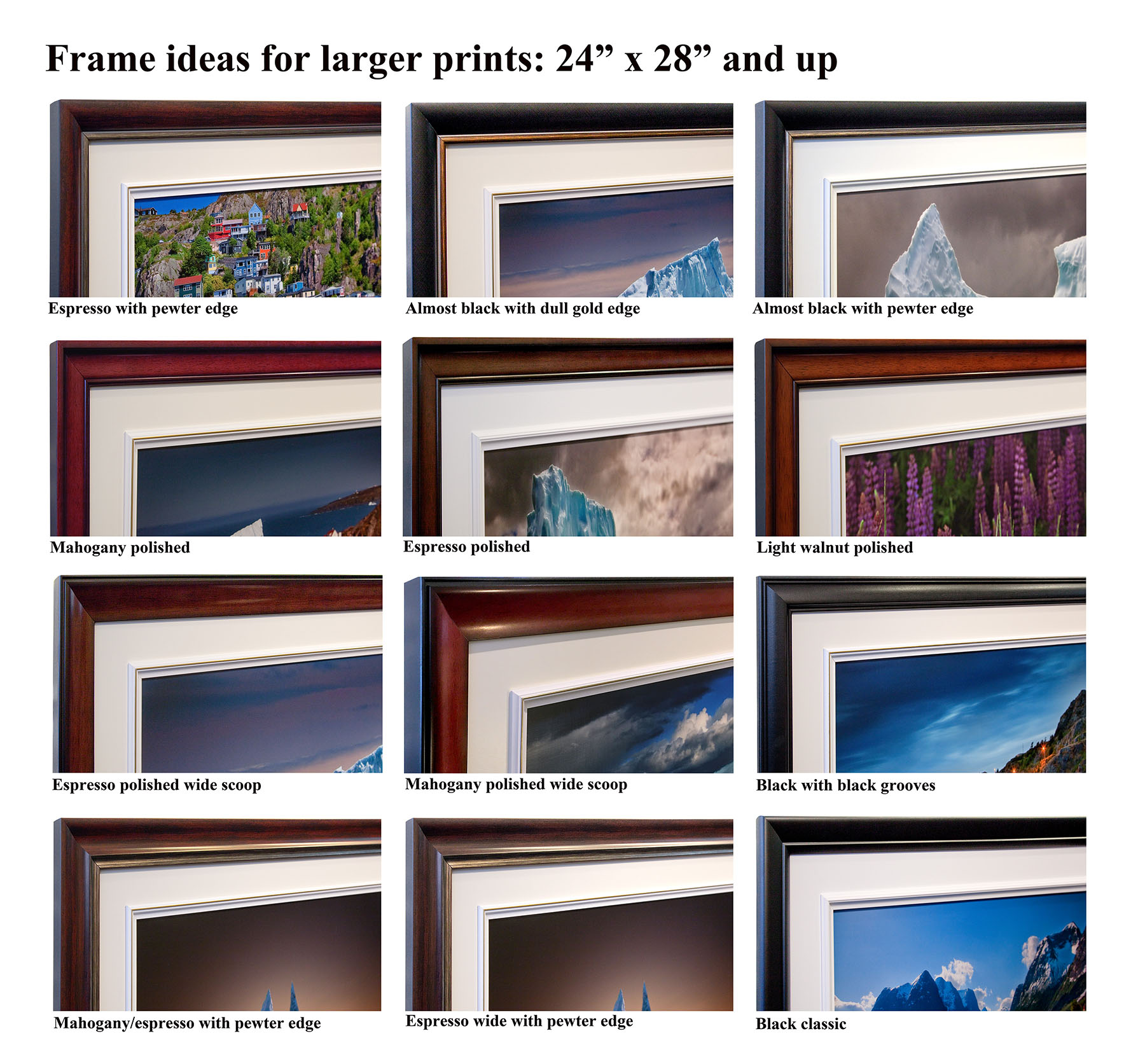 Our prints are signed, dated and finished with our exclusive "Galleria" laminate, a clear, durable acrylic permanently bonded to the surface, imbedded with a rich linen texture.  They look spectacular and the colours are very rich.
They are framed without glass, like an oil painting. You may order unframed, but our framing prices are really very competitive. We use seamless white or off-white liners with a gold or white lip, and furniture finish wood mouldings.  They look very classy and elegant.
When we receive your order, we will call you.  We will discuss your framing preferences and frame your picture as you tell us. If you want, we can then e-mail you a "picture of your framed picture" for your final approval.  You will see your final product before it leaves our gallery.
Please note that prices are in CANADIAN dollars.  Sizes of framed pictures are overall sizes including the frame.